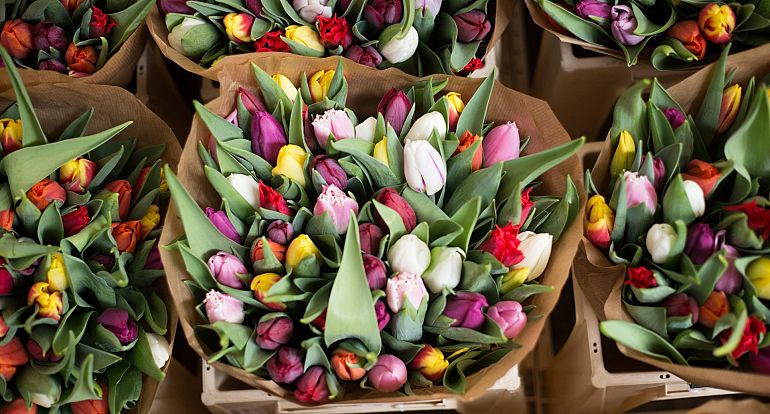 DMC
Beuk Travel your creative Destination Management Company
As a Destination Management Company (DMC) Beuk Travel can offer you years of experience in developing interesting group packages and incentives. Whether it concerns bookings in unique boutique hotels, limo transfers, exiting meeting venues or innovative city tours with teambuilding activities, Beuk has organized it all before and is constantly on the look out for new and innovative ideas. Our team knows how to incorporate surprising elements into classic programs such as a visit to Zaanse Schans. We have a team of experienced multilingual guides at our disposal that can assist your clients and make their visit to the Netherlands an unforgettable experience.
Ideale Partner
Beuk Travel is your ideal partner for planning trips all over Europe. For many years Beuk Travel has worked with renowned companies in the hospitality and tourist industry both in The Netherlands and abroad. We have a solid and dependable reputation. Trusting us with your groups and incentives gives you access to our impressive European network and the very best deals in hotels, restaurants and musea.
Made to measure
If you already have very specific ideas about the package you want to offer your guests, we will be happy to assist you in realizing it. If you do nót know exactly which direction you are heading in, no problem! Leave it to us and we will offer you a interesting and creative package made to measure, according to your wishes, ideas and budget. Our experienced and creative team is well aware of the latest trends and developments in art exhibitions, special events, cultural and team activities. When requesting an offer for a package tour you do not have to limit yourselves to just The Netherlands, but we can also include interesting destinations in our neighbouring countries.
Quality and Service
Beuk Travel proves that high quality package tours do not have to be expensive. Thanks to our competitive rates and our friendly and personal customer service, Beuk Travel has established a loyal customer following. Beuk Travel is specialized in exclusive and creative package tours. Our professional and enthusiastic team is happy to organize your next group package or business meeting.
Annemiek Linguard and Michel Zwagerman like to think along with you about your welcome in the Netherlands.
Foto's